I have a lot of hobbies that take up most of my spare time, but few give me as much pure enjoyment as video games. Books and movies help me escape the monotony of my day-to-day and let me live vicariously through different characters and their plights. Games give me that as well, plus the ability to be an active participant. They're a collection of art forms—music, visual art, writing, and more—that are greater than the sum of their parts.
While I used to play games on my PC, now most of it is done via my Xbox One. Yeah, yeah, some of the "hardcore gamers" out there might mock and deride gaming on a console, but it fits my lifestyle so much better. Gone are the worries about whether or not my graphics card can handle the latest game. Gone are the fickle mouse/keyboard controls (I know they provide better accuracy, but a controller just feels better, okay?). Gone are the quiet, nagging voices that my monitor isn't big enough.
If you ask me, console gaming is where it's at—the Xbox One, PlayStation 4 or Nintendo Switch. It's hassle-free, easy to use, and is perfect for casual or dedicated gamers. So, whether you're in the market for your first Xbox or just want to upgrade your current setup, here are my recommendations for the must-have accessories.
Xbox One S 500GB Console – Battlefield 1 Bundle
Buy now for $244.97 Buy now
First things first, you're going to need a console to play on. Whether you're looking to get your first Xbox or just want an upgrade, I'd recommend spending the extra cash and getting the Xbox One S. The size difference alone makes the One S a vast improvement over the basic One.While the upgrades aren't super drastic, the Xbox One S supports HDR (High Dynamic Range) and doubles as a 4K Blu-ray player—something the PS4 Pro doesn't do. The One S can also upscale your games to 4K, and offers a general boost to performance across the board. This particular bundle comes with the console, "Battlefield 1," one month of EA Access, a controller, a 4K HDMI cable, the power cable, and a 14-day Xbox Live Gold Trial—all for $261. Trust me, that's an incredible deal.
Xbox One Elite Wireless Controller
Buy now for Buy now
Any Xbox console you buy should come with a wireless controller already, but it's always good to have a spare. If you're in the mood to upgrade your setup, I'd start with the Elite Wireless controller. As my good friend and fellow Loot Boxer Lee points out in his excellent writeup, the Elite controller is a must-have for anyone who's serious about their games. The value stems from the ridiculous level of customization the Elite controller affords each game. If you need more convincing, consider that your controller is the one accessory you're going to use every single time you play a game. Spending a little extra for a better experience is an investment that's well worth it.Alternatively, you could head to the Xbox Design Lab and customize the color scheme of your controller to add a personal touch to your gaming setup. It's a little pricey at about $80—a basic Xbox controller
is around $45, but a generic controller is also about 80% less fun. And that's just math.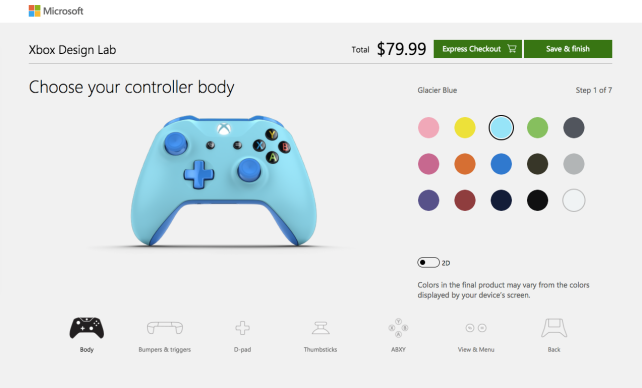 HyperX Cloud Revolver
Buy now for $89.99 Buy now
When it comes to playing online with your friends, a good headset goes a very long way to making it loads more fun. The generic Xbox One chat headset is fine, but it lacksthe audio prowess that's so crucial to an immmersive experience. Trust me: I've been reviewing headphones for about two and a half years now, and when your ears are encompassed by directional tracking, crisp highs, and deep bass, you notice.Recently, I've been using the HyperX Cloud Revolver
while I test gaming headsets for an upcoming roundup and it's quickly become one of my favorites so far. It's comfortable, the mic clarity is superb, and the audio is clear and impactful. It's never been so easy to pick out the footsteps or subtle sounds that really drive the immersion home. The only downside? Any change to the audio settings needs to be done through the Xbox Settings tab, which is practically impossible in the middle of a tense match of Overwatch. Luckily, the Xbox One stereo headset adapter is all you need to give you hands-on control without navigating confusing menus.
WD 2TB My Passport X for Xbox One
Buy now for $85.99 Buy now
Depending on which console you've decided to get, you might need to consider picking up an external hard drive to help store all of your games. You could obsessively manage your storage and delete whatever game you're not currently playing—which is then helpfully saved to the cloud and ready to be downloaded again when you want it, saved data and all—but who has time for that?Instead, a hard drive like this one from Western Digital can safely store all of your games and keep them ready to play at the drop of a hat. It doesn't matter if you haven't picked up your copy of "Dragon Age: Inquisiton" in months (guilty), it'll be there ready and waiting. Of course, this is slightly complicated if you pack up and travel with your Xbox frequently. But, if you keep it tucked snuggly in your entertainment center you won't have a thing to worry about.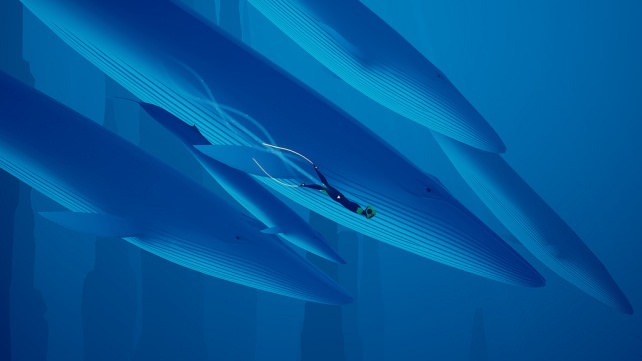 My Top 5 Games
Overwatch, Origins Edition
Buy now for $39.99 Buy now
1. Overwatch – $45.48, SAVE $14.51: My go-to game since it launched back in May 2016. Overwatch is a team-based multiplayer FPS that pits you and a team of five others against another team of six to complete an objective. With an incredibly diverse cast, a surprisingly engaging story, and the endless fun of playing online with close friends, it's easy to see why Overwatch won Game of the Year in 2016.
2. Titanfall 2 – $34.94, SAVE $25.05: The first Titanfall revitalized the first person shooter genre by injecting speed into everything you do. Gone were the sluggish shufflings of a foot soldier. Instead, you played a pilot armed with a jetpack that lets you wall-run on a map filled with zip lines. Oh, and did I mention the giant robot mechs you control? Titanfall 2 improves on its predecessor with the addition of new movement options (grappling hook, anyone?), new loadouts and Titans (those are the giant robots), and a campaign story that has one of my favorite missions in a game ever.
3. For Honor – $59.99: The hot new game everyone is talking about, "For Honor" lets you choose a faction—samurai, knight, or viking—and go to war against the other factions. With an innovative melee combat system that lets you "feel the flow of battle" it doesn't seem too far-fetched to say "For Honor" will be one of the breakout hits of 2017. Caution: It's rated Mature for a reason. There's enough questionable material here to really make it only suitable for adults.

Abzu – Xbox One
Buy now for $17.25 Buy now
4. Abzu – $18: Much like the 2012 hit from thatgamecompany, "Journey", "Abzu" is a more artistic meditation than an action-packed thriller. With a beautiful score from composer Austin Wintory, it's easy to lose yourself as you gently swim through an ocean of vibrant color and charm. Take it from me, there's no better way to relax after a long day.
5. Max: The Curse of Brotherhood – $14.99
: A family-friendly action-adventure platformer that's fun, lighthearted, and just plain silly. You play as Max, a young boy who travels to another world to save his younger brother Felix from Mustacho and his minions. Luckily, you'll have a magic marker to help you manipulate the environment and defeat the evil lord.
Bonus Round
Mass Effect Andromeda, Deluxe – $69.96: Alright, alright, so this is on pre-order and I have no idea how good or bad it'll actually be. Still, Bioware has made a name for itself by breaking new ground in the RPG genre. Besides, who doesn't want to explore another galaxy with a crew of aliens?
Xbox One Media Remote
Buy now for $21.98 Buy now
Last, but certainly not least, is the Xbox One Media Remote. While you could opt to donwload the Xbox app—from iTunes or Google Play—to give you second screen control of your console, a dedicated remote can go a long way to in terms of convienience. For starters, you won't have to worry about connecting to the internet, then connecting to your console, then waiting for the app to load the correct screen.Instead, you have a pretty simple and generic remote that'll let you control your apps, Blu-ray movies, Netflix, TV power, and volume. The keys even light up automatically so you won't have to squint in the dark when you just need to pause your movie for a quick bathroom break.
 By Nick Schmiedicker
Courtesy of USAToday